The Team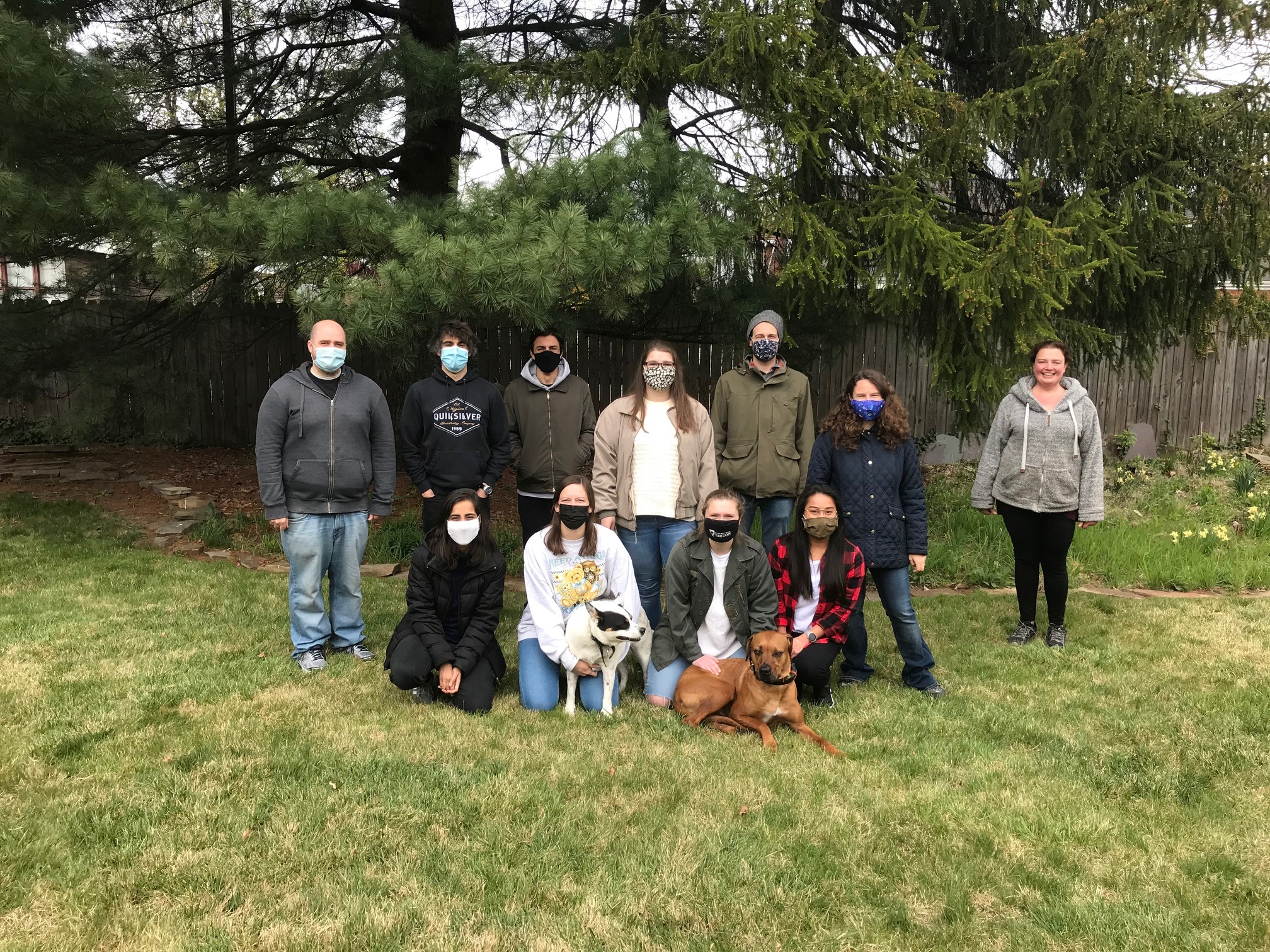 Aryn Gittis

Principal Investigator

Email: agittis AT cmu.edu

Aryn Gittis, PhD, is an Associate Professor in the Department of Biological Sciences and the Neuroscience Institute at CMU.    She received her undergraduate degree from Brandeis University in 2001 and was a Fulbright Scholar in France from 2001-2002.  She received her PhD from UCSD in 2008 where she studied with Sascha du Lac, and then completed a postdoctoral fellowship in Anatol Kreitzer's lab at the Gladstone Institute/UCSF in 2012.  For her postdoctoral work, she was awarded a K99 from NINDS and was a 2012 Finalist for the Eppendorf & Science Prize for Neurobiology.

She joined CMU in 2012, where her lab uses electrophysiology, optogenetics, and computational approaches to study the progression of neural circuit dysfunction in mouse models of Parkinson's disease, with the goal of developing strategies to guide therapeutic plasticity that can repair circuit dysfunction and restore movement.  She has received numerous awards for this work, including a NARSAD Young Investigator Grant in 2013, the Janett Rosenberg Trubatch Career Development Award from the Society for Neuroscience in 2018, and was a Finalist for the Science and PINS Prize for Neuromodulation in 2018.

Ph.D. Candidate

Email: katrinan AT andrew.cmu.edu

Katrina is a Ph.D. candidate in CMU's Biomedical engineering program. Her project involves developing an experimental platform and paw tracking algorithms to study the kinematics and circuit basis of motor skill learning.

Mary Cundiff

Ph.D. Candidate

Email: mcundiff AT andrew.cmu.edu

Mary is a Ph.D. candidate in CMU's Biological Sciences Program. She holds a Master's degree in Chemistry from the University of Villanova. She studies the connectivity of basal ganglia nuclei to downstream regions in the brainstem and their relevance in rescuing motor deficits of a parkinsonian model.

Shruti Nanivadekar

M.D./Ph.D. Candidate

Email: snanivad AT andrew.cmu.edu

Shruti is an M.D./Ph.D. student at the University of Pittsburgh School of Medicine, pursuing a Ph.D. in Neural Computation at CMU. She is interested in utilizing modeling and behavioral approaches to understand the cellular mechanisms that can optimize deep brain stimulation in a parkinsonian model.

Maxime Vounatsos

Ph.D. Candidate

Email: mvounats AT andrew.cmu.edu

Maxime is a Ph.D. student in CMU's Biological Sciences program. He is interested in the retrorubral field, home to the A8 dopaminergic neurons.

Emma Gao

Ph.D. Student

Email: yag2 AT andrew.cmu.edu

Emma is a Ph.D. student in the Program of System Neuroscience (PSN) at CMU. She graduated B.S. from Brandeis University. In Gittis Lab, she studies circuit plasticity and cognitive function in the progression of Parkinson's Disease.

Asier Aristieta Arbelaiz

Postdoctoral Fellow

Email: aaristie AT andrew.cmu.edu

Asier is a postdoc who got his Ph.D. degree at the University of the Basque Country (Spain). Then, he moved to France as a postdoc where he investigated the basal ganglia neurotransmission in movement disorders. He is interested in studying the basal ganglia physiology in dopamine depleted condition, using in vivo techniques and Parkinson's disease models.

Dan Albaugh

Postdoctoral Fellow

Email: dalbaugh AT andrew.cmu.edu

Dan received his PhD in neuroscience from the University of North Carolina at Chapel Hill. He then conducted postdoctoral research at the Yerkes National Primate Research Center (Emory University), investigating neurophysiological abnormalities in a monkey model of Parkinson's Disease (PD). As a postdoctoral fellow in the Gittis lab, he will study the neural underpinnings of motor deficits in a PD mouse model, focusing on locomotor circuits downstream of the basal ganglia.

Jenna Schwenk

Research Technician/Lab Manager

Email: jschwenk AT andrew.cmu.edu

Jenna received a B.S. from Dartmouth College and is the Gittis Lab Manager. She aids in multiple projects within the lab while also managing the colony and performing histological analysis. Jenna enjoys dog parks and gummy bears.

Jeff Yurek

Research Technician

Email: jyurek AT andrew.cmu.edu

Jeff graduated with a Bachelor's of Science in Biology from Seton Hill University and is currently working as a laboratory technician. Through this, he assists in multiple projects while also assisting in colony maintenance and histological analysis. He really enjoys the Food Network.
Alumni Lab Members
Brian Isett
Bioinformatics Senior Research Specialist at UPMC Hillman Cancer Center
Ian Rosner
Previous Graduate Student
Teresa Spix, Ph.D.
Previous Graduate Student
Christen Snyder
Ph.D. Student at University of Michigan
Tim Whalen, Ph.D.
Data Scientist at Design Interactive
Liz Wendel
Previous Graduate Student
Victoria Corbit, Ph.D.
Postdoc, Princeton
Rachel Bouchard, M.S.
Senior Technician, Western Oncolytics
Amanda Willard, Ph.D.
Director of Undergraduate Studies for the Department of
Biological Sciences at Carnegie Mellon University
Yazel Goksen
Resident Physician in Allegheny Health Network
Kevin Zitelli
Research Associate, Inscopix
Kevin Mastro, Ph.D.
Postdoc, Harvard